WISŁA KRAKÓW 100 YEARS ANNIVERSARY
In 2005, the Wisła Sports Association announced a competition for a logo for their 100th anniversary. I submitted a few proposals, and it turned out that my project came out on top!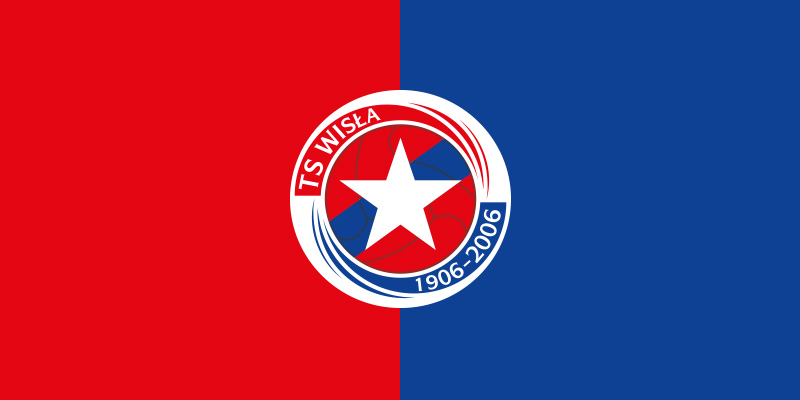 The selected project shows the characteristic symbols of the club: a white star and colours. These elements were incorporated into a historical football, surrounded by decorative ribbons with the dates of the anniversary.
HISTORICAL GRAPHICS
A dozen or so years later, as I was collecting materials for my book and the PolskieLogo.net website, I discovered scans of pre-war Wisła Kraków photographs. I decided to colour them. The photos appealed to fans on social media, and as a result the club released them and distributed them as a bonus when promoting season ticket sales.