ŚLĄSK WROCŁAW
In 2008, Śląsk Wrocław – the 17-time Polish men's basketball title-winners – went bankrupt and withdrew from the Polish Basketball League. Their third tier reserve side became the continuators of the bankrupted club's traditions. Three years later, the club regained the right to use the name Śląsk Wrocław once more and began to play in the Polish top tier. At the request of the Kiwisport agency, I gave the club logo a gentle face-lift (to make it different from the football section) and designed visual identification materials for them.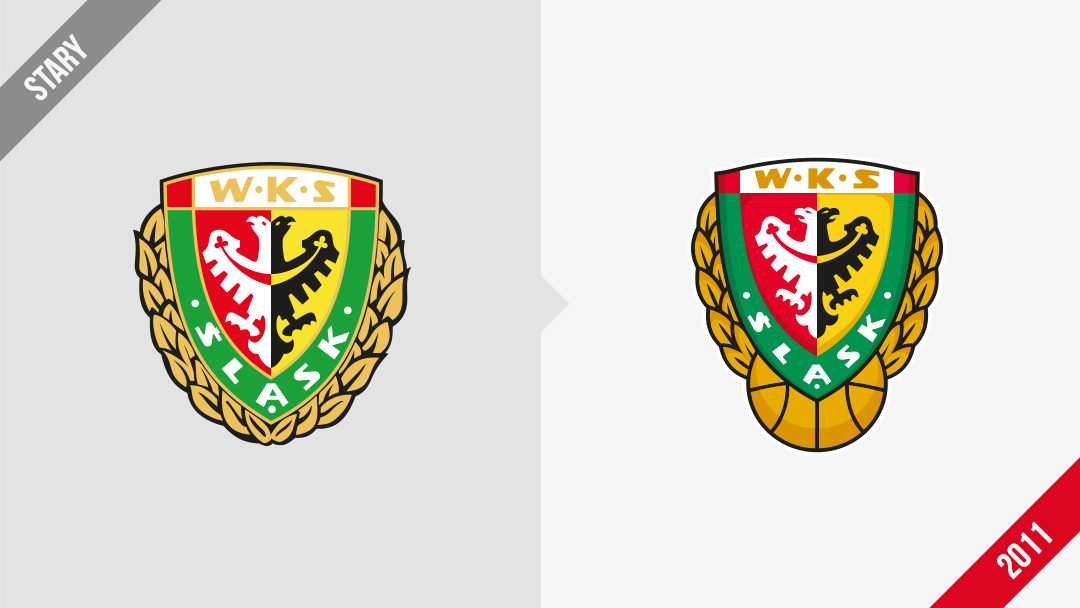 The visual identification of the most titled club in Polish basketball included: restyling the logo (organizing the historical form of the coat of arms and adding a basketball to make the section of the club stand-out) and preparing materials for a simplified logo.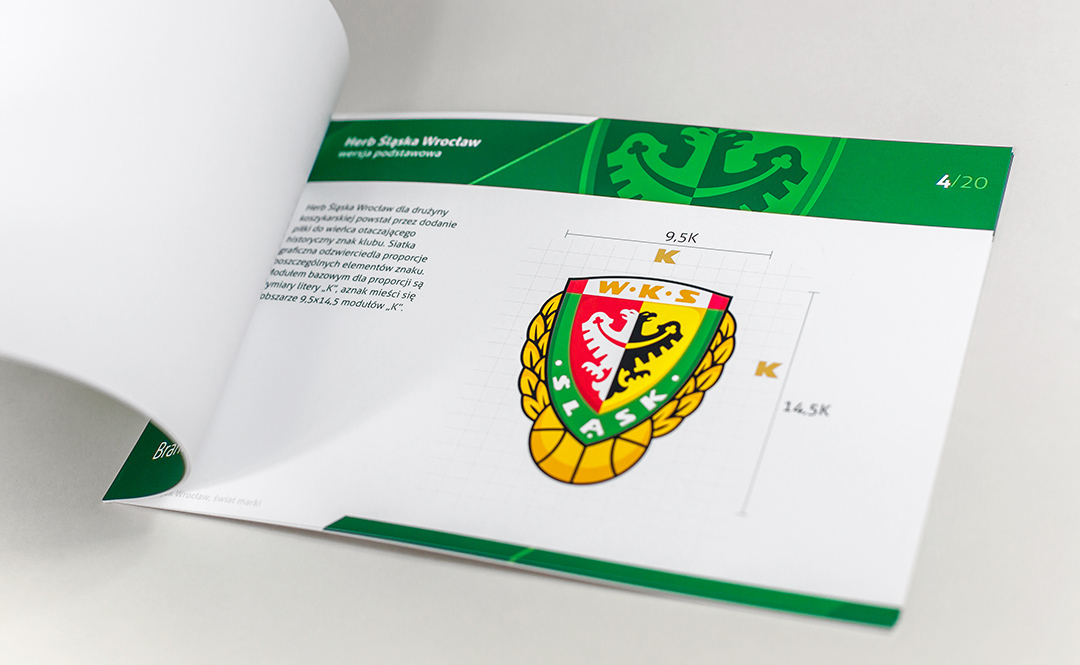 My changes to the logo were limited to cosmetic corrections to the historical pattern (something that was required by the client), although I also developed a minimalist version, which was used as a motif in identification materials.