GKS PODOLSZYN
A small club with great ambitions. In 2018 a new football club was created in the Masovian Province – in the village of Podolszyn near to the small town of Raszyn. The village near Warsaw was renowned in the past  thanks to its stud farm.
The newly formed club had its own logo, designed by one of their players. Less than a year after the club was founded, the logo's creator asked me to create a new one! I immediately thought that it was a project similar to Fairant Krakow. So, we quickly established the terms of cooperation and my intuition did not disappoint me – I created an original logo for the club, in which we replaced their original Phoenix with a Pegasus.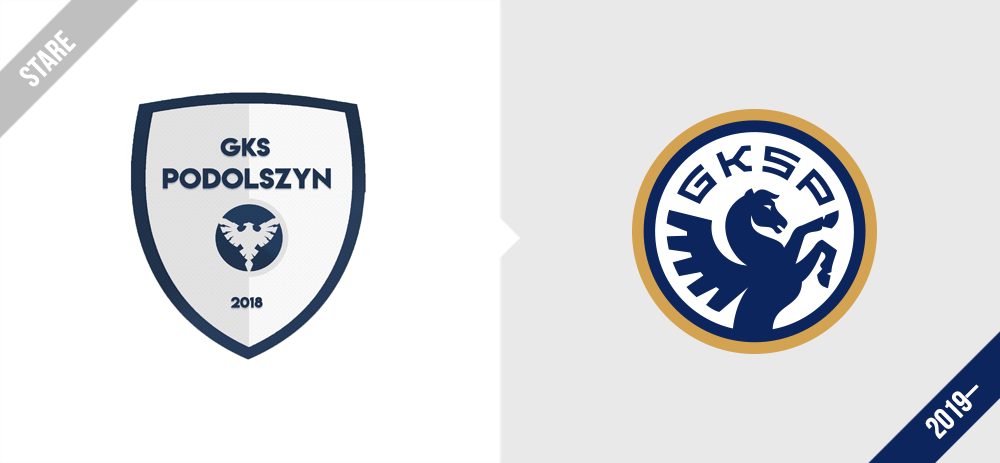 The project combines the silhouette of a rearing Pegasus (a symbol of passion, youthful courage and bravery) with the acronym "GKSP", which I proposed due to its association with mining clubs. At the same time, I also created a visualization of match-kits for the club.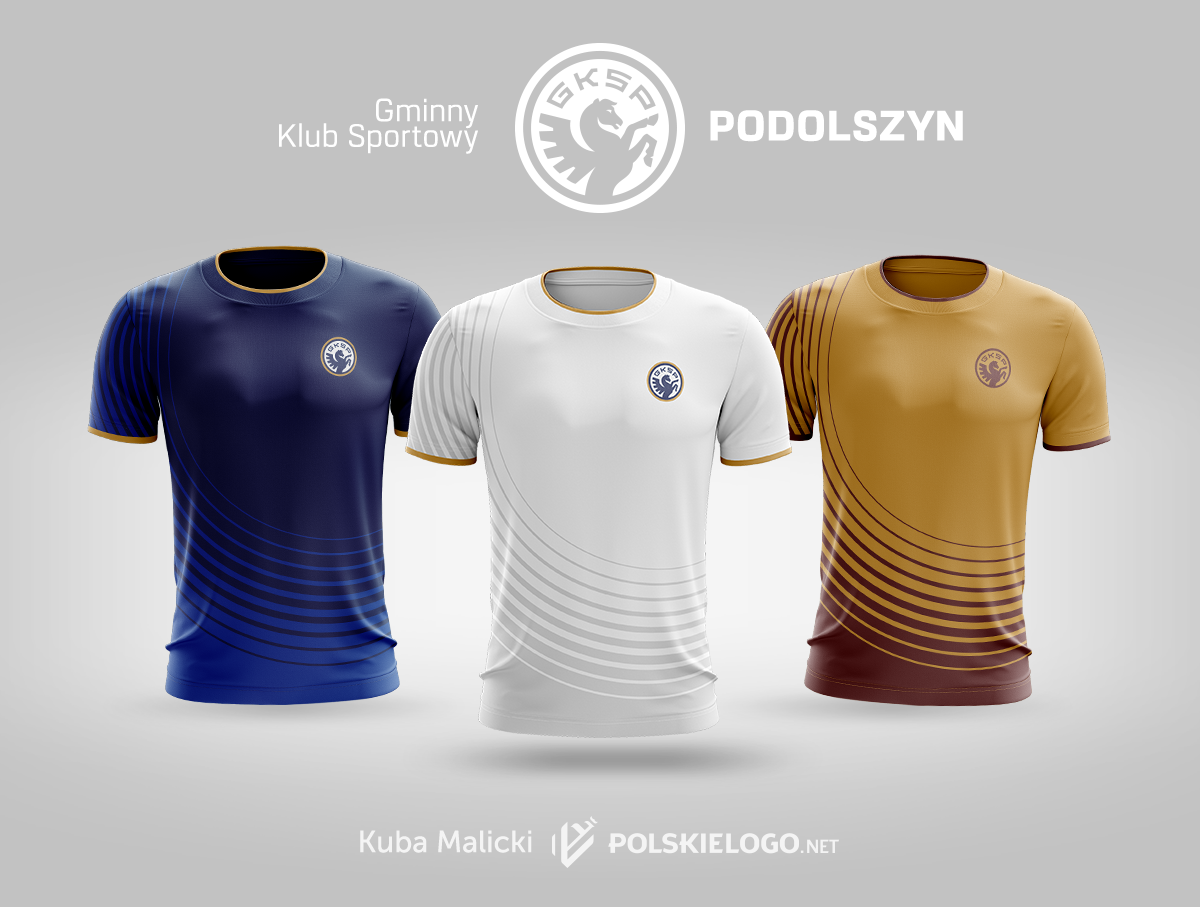 The motif on the shirt resembles a drop of water falling into a body of water. This signifies that little by little, just as the drop makes its way into the water, the club will make its way up the Polish football pyramid.