SOCIOS WISŁA KRAKÓW
In the autumn of 2018, Wisła Kraków supporters set up an organization whose aim was to support the club which was struggling with financial problems. "Socios Wisła Kraków" owes its name to Spanish fan associations, which have a real influence on the functioning of sports clubs there. I made the Socios logo, in which I combined the symbolism of the club – a white star on a red shield covered with a blue ribbon – with the initial "S".
The sign is available in two compositional variants – vertical and horizontal. I prepared a few colour versions so that the symbol of the club – the white star – would always be properly visible, regardless of the background.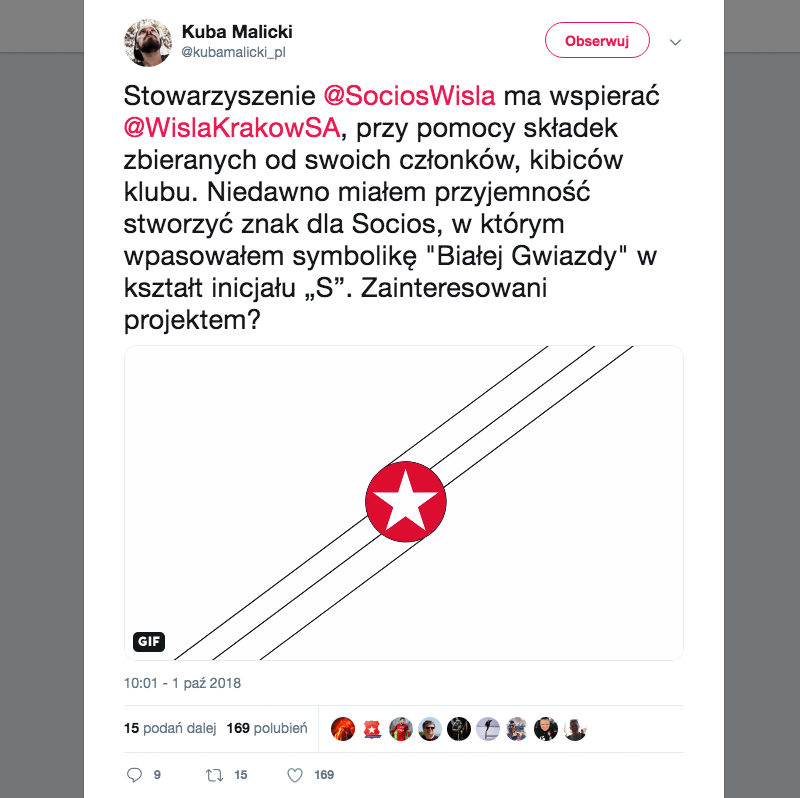 Within a few months Socios Wisła Kraków gained over 1,700 members and raised over one million zlotys (circa €230,000) to help the club.
In July 2019, the Socios logo was placed on the Wisła match-kit, which illustrated the impact of the organisation on the current activity of the club.