PWG / POLISH ECONOMIC EXHIBITION
For the 100th anniversary of Poland's regaining of independence and the 90th anniversary of the Polish General Exhibition [Polish – Powszechna Wystawa Krajowa], the Chancellery of the President of the Republic of Poland organized an exhibition commemorating the most important economic achievements of Polish enterprises. Due to cooperation with the Kiwigroup agency, I was given the task of creating the "Polish Economic Exhibition" [Polish – Polska Wystawa Gospodarcza] logo as well as developing elements of visual identification.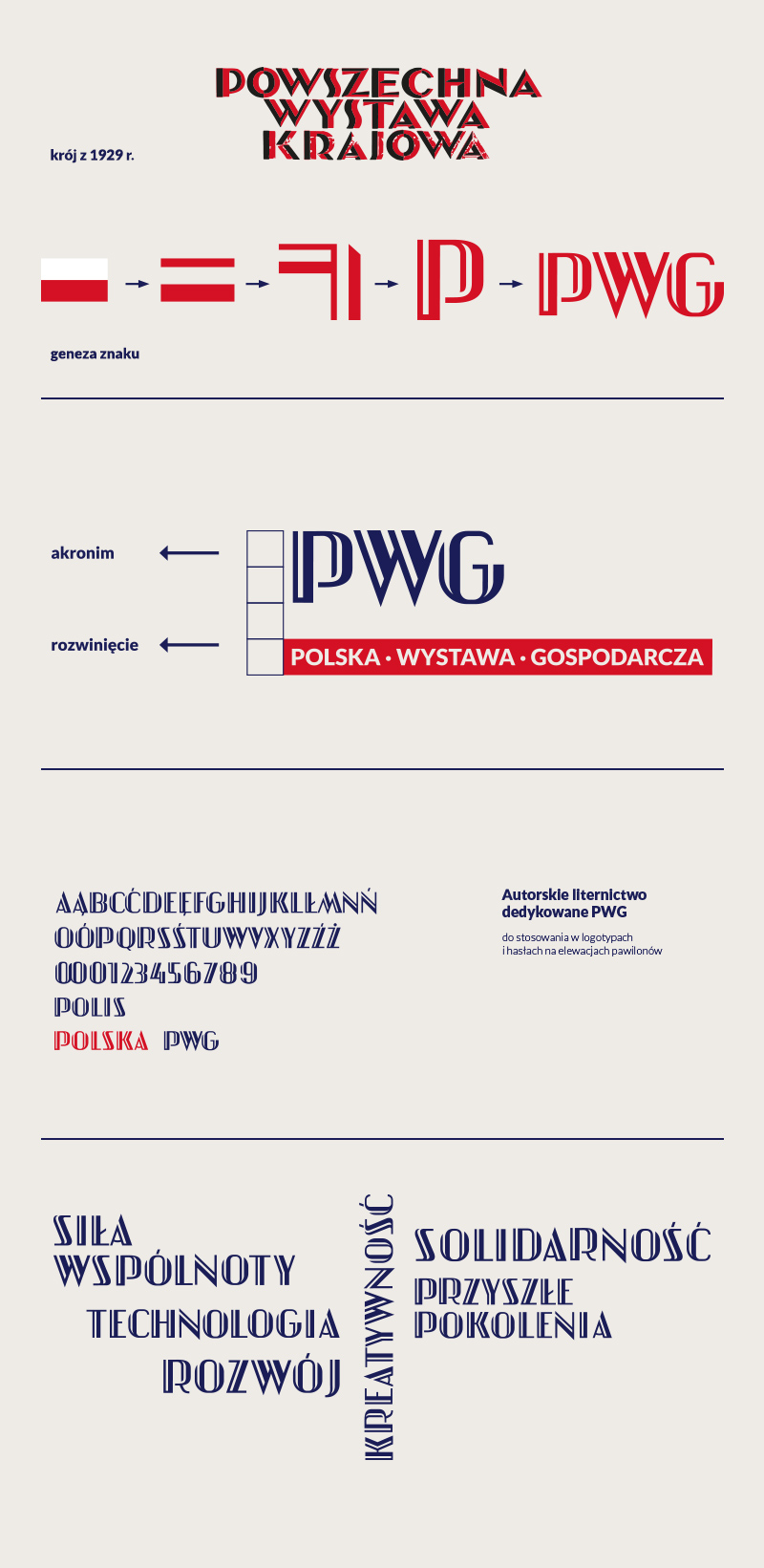 The main element distinguishing the exhibition is the "PWG" logo, written in a characteristic style. Each letter was designed specifically to identify the exhibition. The glyph drawing resembles a white and red flag, and the style was taken from the lettering of the Polish General Exhibition of 1929.