Orange Futsal
One of the most prestige project done for Italian sports club. Orange Futsal from Asti won the Scudetto in the futsal competition 2015-16, after I had designed their new logo.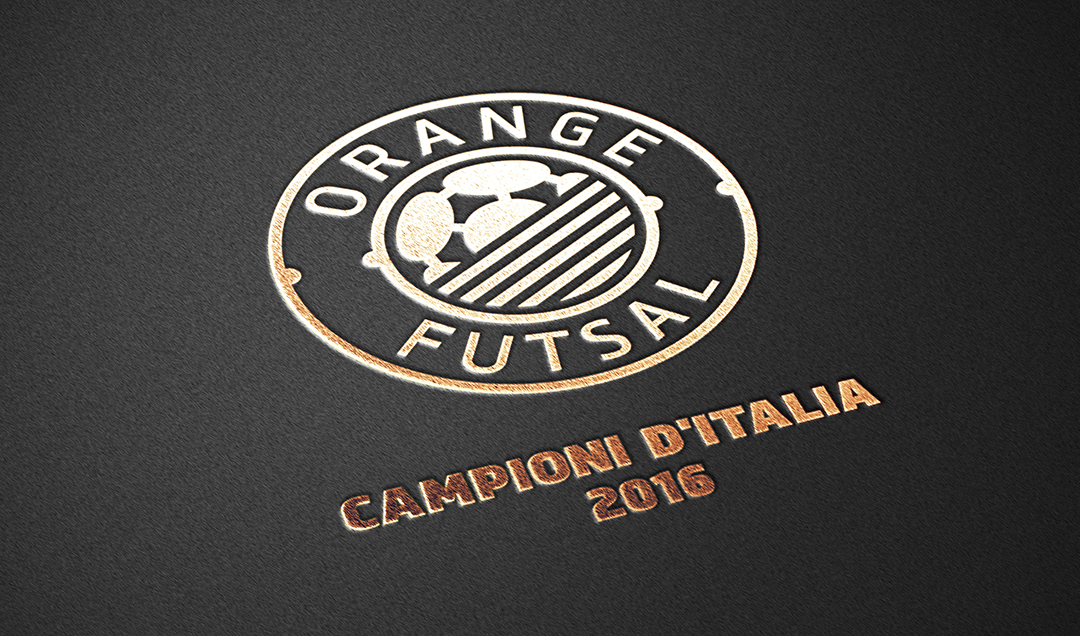 The club was founded in 2005 as the ASD Asti Calcio A5 and gradually has become one of the biggest in Italy. They made promotion from the 4th level in Italian futsal leagues to the Serie A (highest one), during 5 years. In 2014 they decided to change name to the more universal – Orange Futsal, basing on the nickname they have been using. Then I got my Italian business partner sent me the request for creating a new logo and brand manual for this team.
The client  didn't want to put any local associations in the logo – only the ball, name and colours. From the 3 different project, they chose the most clear and simply – looking like the traditional badge or a stamp, but in modern form.