LKS LEŚNA
As a child, I lived near the forest, my family home was located at Leśna Street (later renamed Wrzosowa (English – Heather Street) … hence I am a big fan of all sorts of trees and I love hiking and cycling in the bosom of nature. When in 2017, the representatives of a sports club called "Leśna" approached me asking about the possibility of designing something for them, I was happy to accept such a project. What's more, I gave them a significant discount on the order!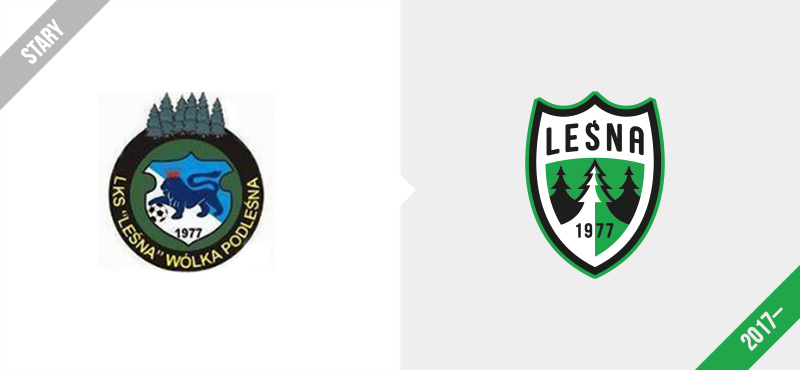 In their previous club emblem, the club from Wólka Podleśna (near Rzeszów) used something resembling the Premier League logo, so I suggested that their new crest should be more related to the name of the team.
I also prepared a visualization of  potential new match-kits for the club.