CAGLIARI FUTSAL
My adventure with designing logos for Italian clubs started in Sardinia. The Cagliari club underwent organizational changes and they decided to refresh their emblem. We managed to persuade the client to change the logo.
Along with the city's main football club, Cagliari, the town also possesses a Futsal club. Although it is less known than its larger neighbour, it is one of the oldest clubs in its discipline. Cagliari C5 was formed in 1991 and after 8 years it was promoted to Serie A. In the 21st century it has been a bit of a yoyo club between the Italian first and second tier.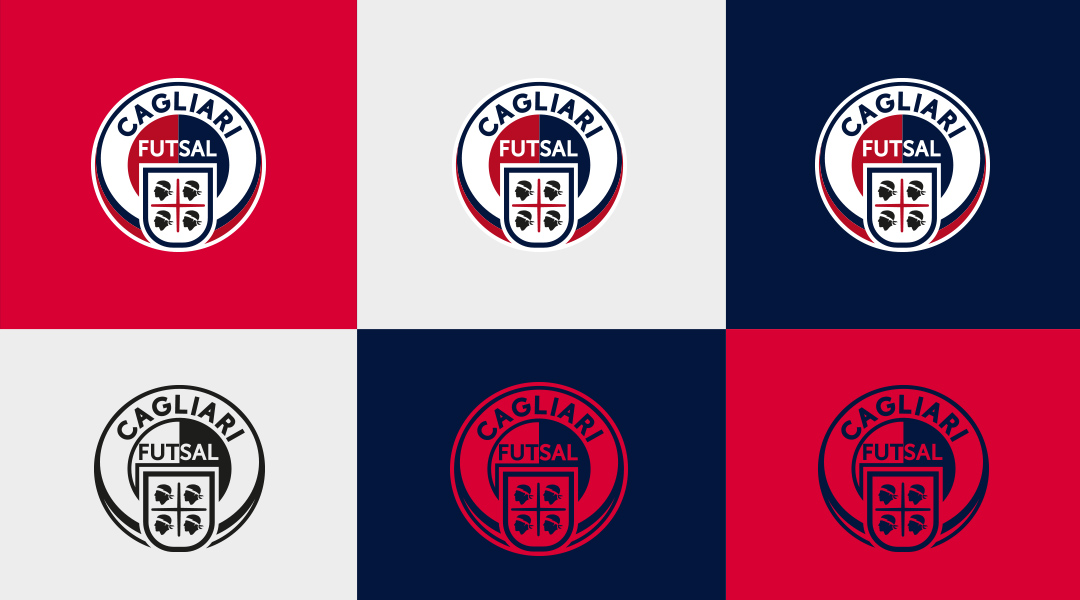 In 2014, the club underwent organizational changes and adopted the new name L'Associazione Sportiva Dilettantistica Cagliari Futsal, in short – Cagliari Futsal. They also decided to change the club's coat of arms. Penta Sport Management contacted me in order to carry out this project.
The client required the symbol of Sardinia be included in the logo – the so-called Moresque, or four Moorish heads arranged against the background of a red cross.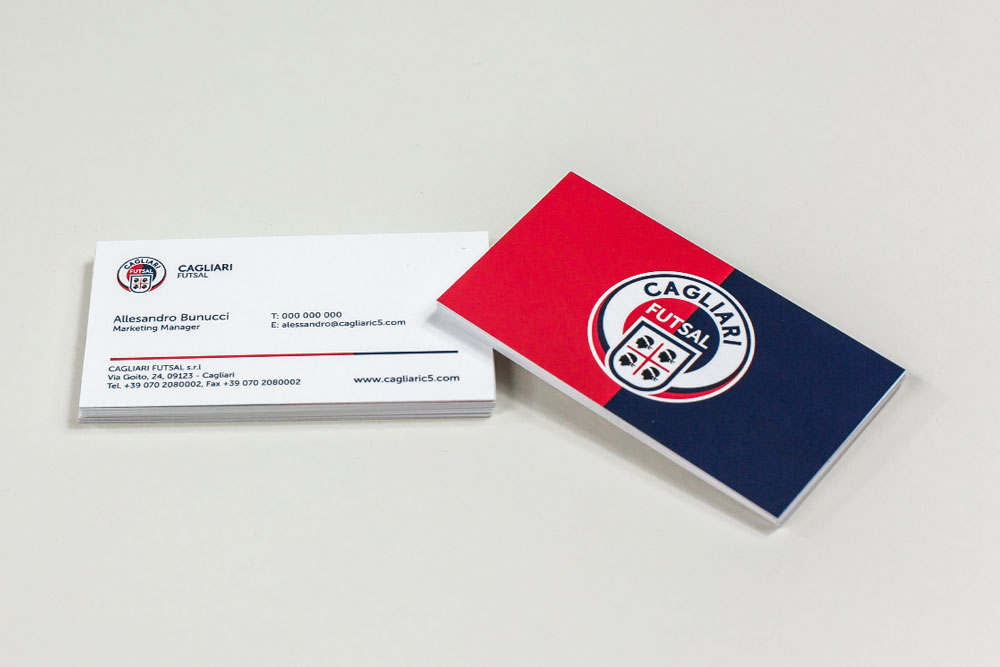 In addition to the new logo, I also made business cards and a logo-book for the Sardinian club.