PIASEK POTWORÓW
One of the first sports logos that I designed. In 2004, I participated in the construction of a database of football clubs for the website 90minut.pl.  My role in this project was to collect and complete club coats of arms. At that time a club official of the Lower Silesian club Piasek Potworów approached us about designing an emblem for them. Previously, the club had no emblem and had only used a drawing created in Paint. The club was re-activated in 1999 as part of an anti-alcoholism campaign in the Bardo region of Lower Silesia. At that time no-one could have anticipated that it would become one of the most media-friendly non-league clubs in Poland.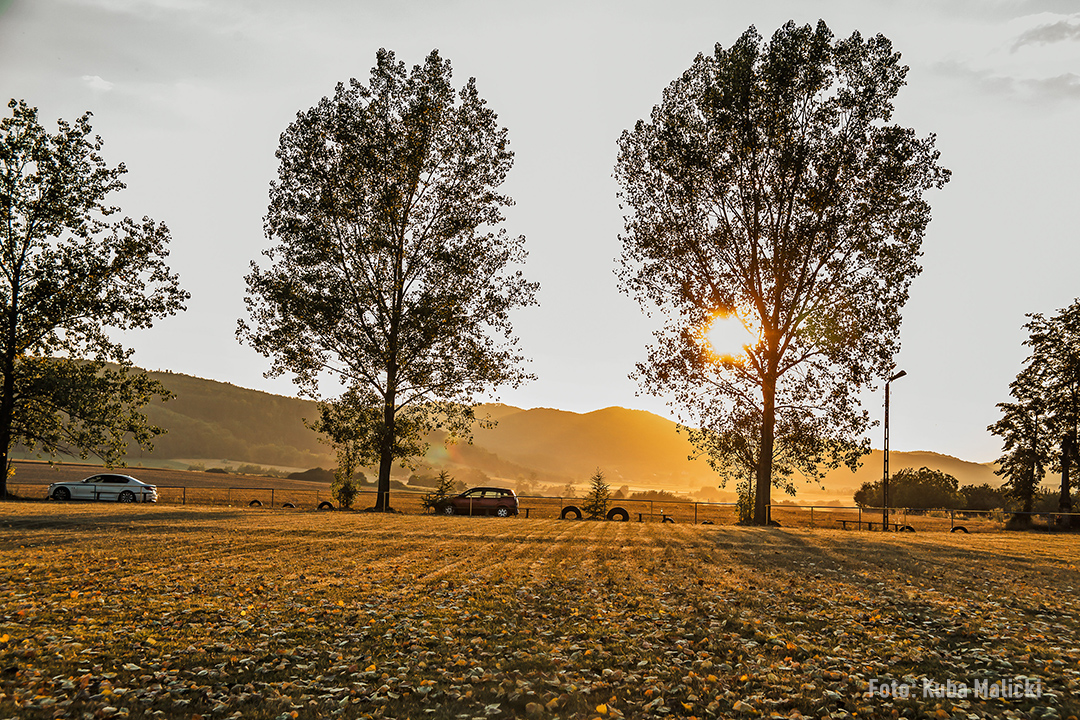 14 years later, Piasek has gained a lot of publicity thanks to social media. The whole of the Polish footballing world heard about the club thanks to a humorous tweet about the renovated western stand of their stadium (with a photo of a bench attached). A few months later, I had the opportunity to sit on/in the most famous stand in Poland, when SF Fairant played Piasek in a friendly.
In 2018, Piasek players and officials participated in a documentary series "Asy B Klasa", produced by Canal +.
THE CREATION OF AN ORIGINAL LOGO
The Piasek logo combines the initial of the club name (from the local sand mine) with "sunny" colours, reflecting the atmosphere of the village picturesquely located in the hills of the Bardzkie Mountains.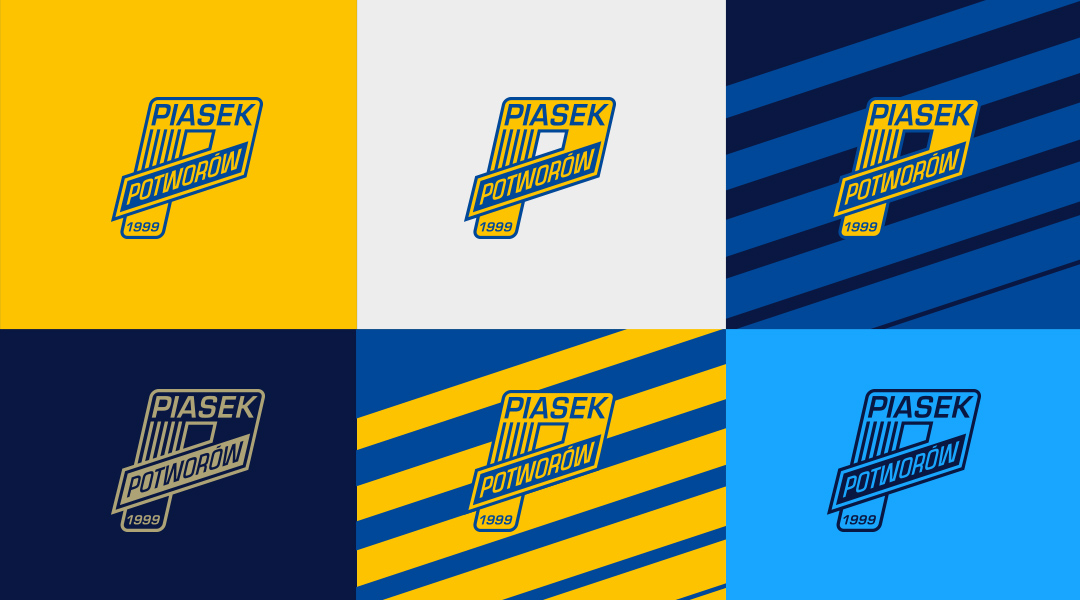 Today, every club can promote itself on social media, however Piasek is one of the pioneers among amateur clubs. In addition, this summer they will celebrate their 20th anniversary, which is also a source of pride for me – the logo that I designed has survived to this day and appears on the match-kits of the popular team from the village of Potworów.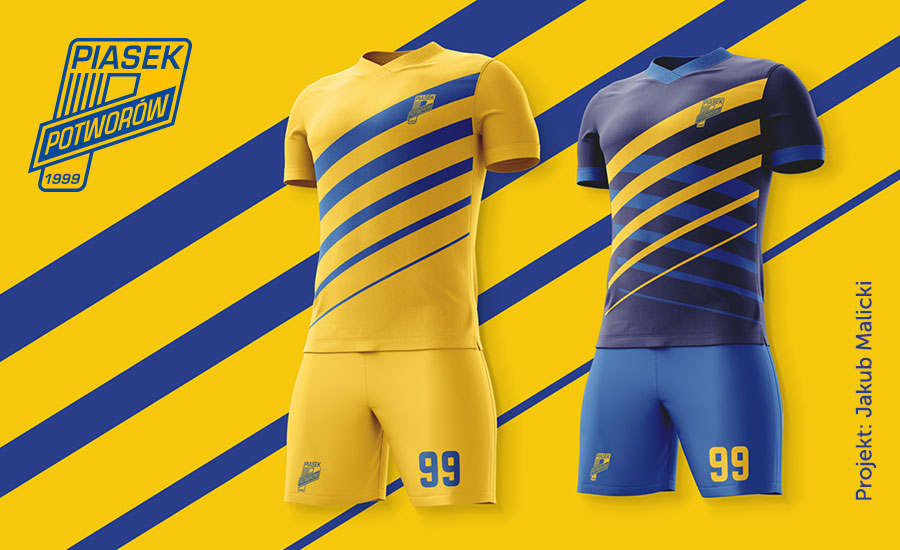 In addition to the emblem, I also designed original match-kits, a scarf and a pennant with a characteristic diagonal stripes motif.