MCKIS JAWORZNO
Designing a sign for a local government institution which focused on culture and sports in the first decade of the 21st century was a demanding and risky task for a graphic designer. Usually, such entities announced competitions that were never properly resolved or the winner was a jury member's friend. I avoided these kinds of competitions, the only exception I made was for the Municipal Centre of Culture and Sport in Jaworzno (MCKiS in Polish) because my wife comes from this city. In 2007, I learned from a friend of hers that the city's MCKiS was organizing a competition for a new logo. I decided to take part in the competition to impress my girlfriend, who three years later would become my wife. Fortunately for me, I won this competition and the sign was implemented!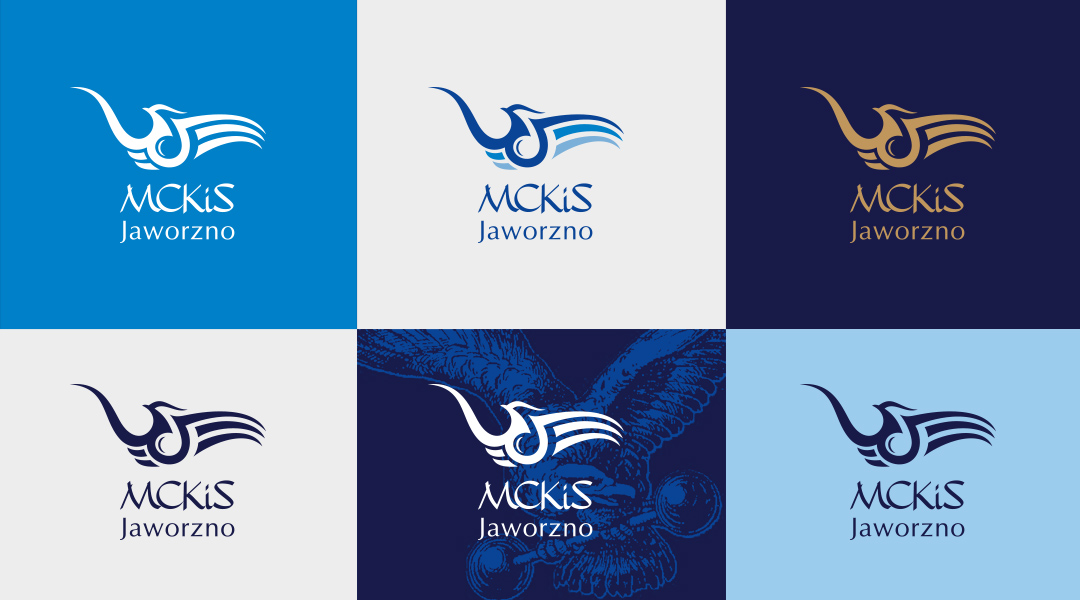 The logo that I created combined the silhouette of a falcon (the historical symbol of Jaworzno culture and sport) with a musical note and a flag. The MCKiS lettering is written in a type-face which was had been formerly used to write out the name of the centre of culture.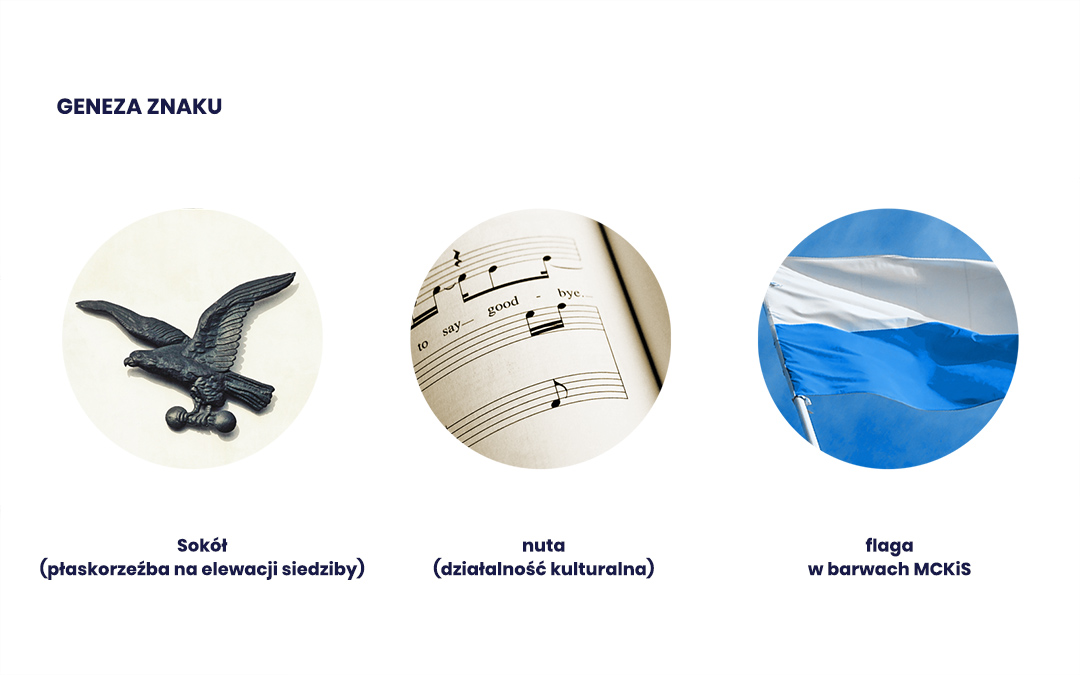 The former MCKiS logo had been an emblem that was complicated and old-fashioned.