LOGOS FOR THE POLISH FA
The creation of a family of characters is a very pleasant task from the point of view of a graphic designer – when you have the opportunity to let your imagination run wild and design several symbols in a previously invented visual style. Here, the commission was a bit more difficult, because the Polish FA ordered the creation of several logos in a style previously proposed by another agency. Thus, the creative freedom of the graphic designer was limited by a defined aesthetics. In addition, the visual identification for the FA was quite a challenge – drawing new symbols in vector graphics, applying tonal fillings, modelling them into a ball shape, using characteristic gold-red-and-silver sashes and finally the preparation of files so that they would not be distorted in any of the graphic programs.  All of this was quite time-consuming.
My task was to create pictograms for the following sections of the association: the Youth Eagles Academy, Beach Soccer, the Central Youth League, the Women's Ekstraliga, Futsal, Youth Sports Training Centre, the 'Tymbark Cup' Tournament and the Polish 4th tier. How did it go? Rate them yourself in the graphics below …
LETTERING
In addition to the signets, I also proposed an original typeface to be used in the project, but in the end the characters were adapted to the fonts used by PZPN.
AKADEMIA MŁODYCH ORŁÓW/ YOUTH EAGLES ACADEMY
The signet for the children's and youth soccer tournaments included a drawing of a pitch, around which were wrapped sashes with the PZPN visual identification forming a football.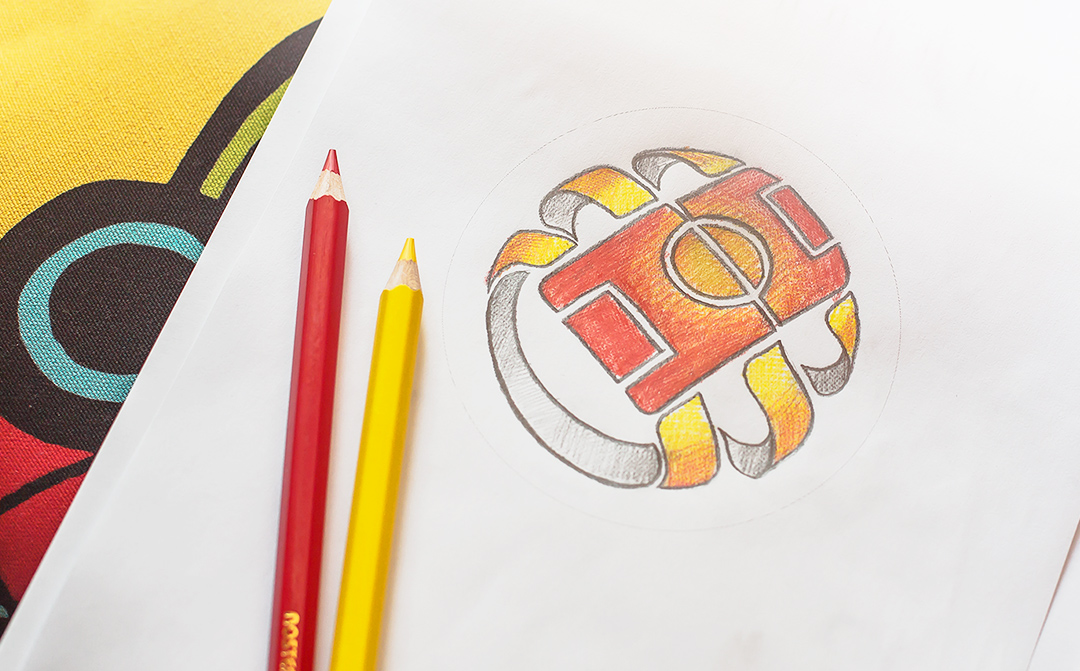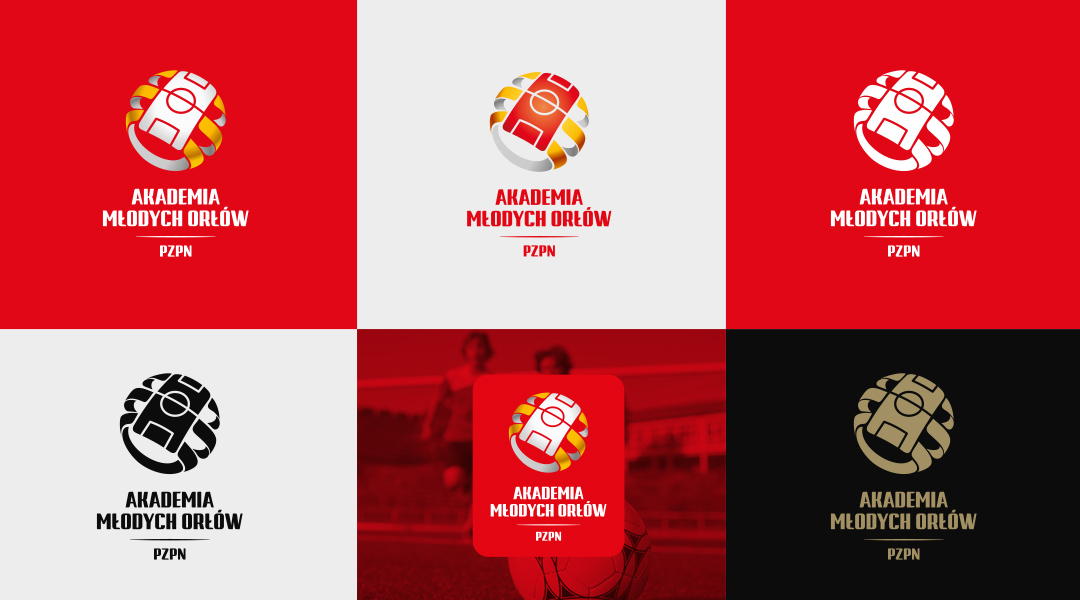 The pictogram was previously developed in green, gold and grey tones (for the Tymbark cup), something that was later adapted to the project of the Youth Eagles Academy.
BEACH SOCCER
A characteristic beach soccer ball was the inspiration to create a logo for the FA department. The FA chose this symbol from among many proposals containing elements commonly related to a beach.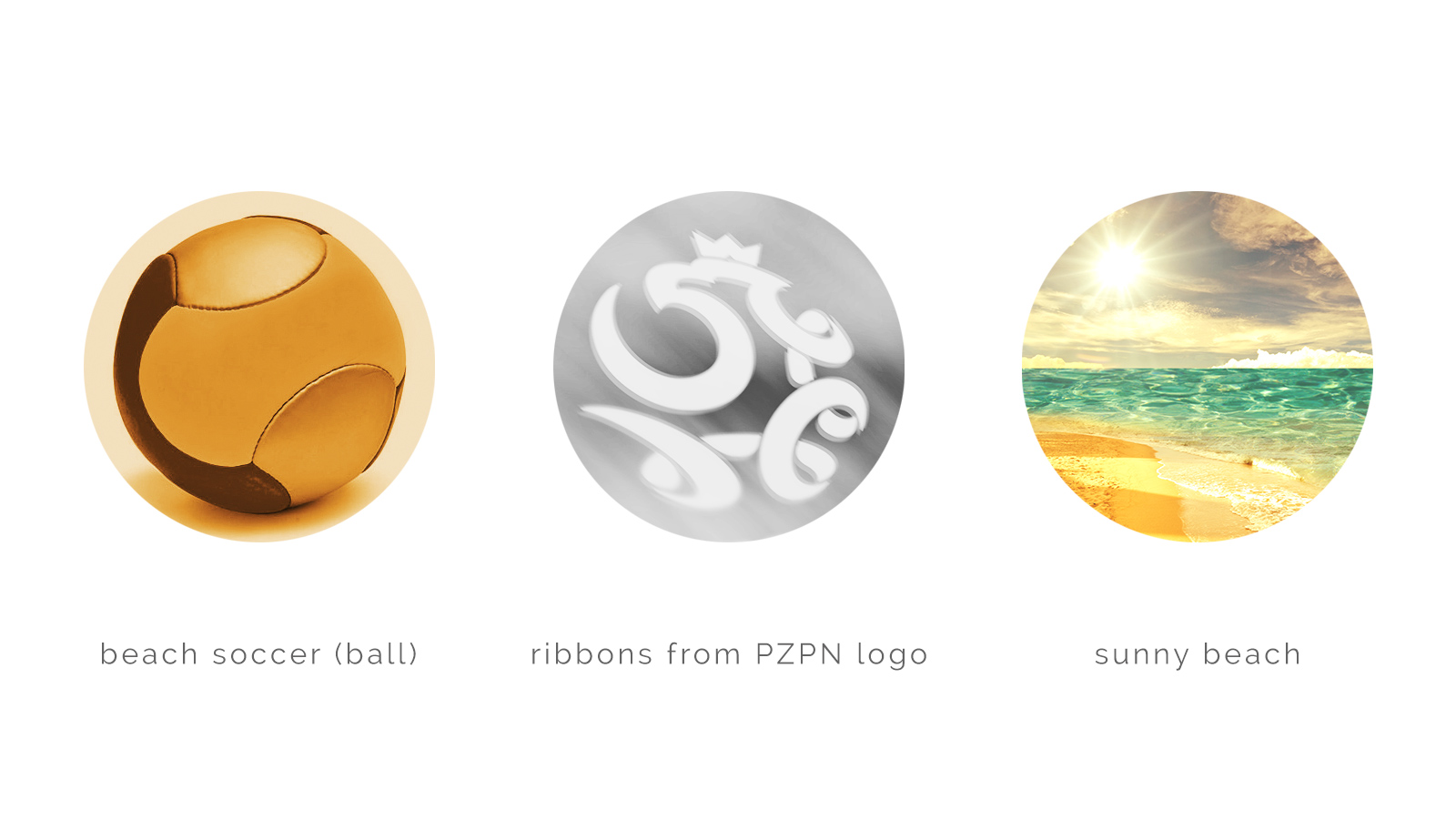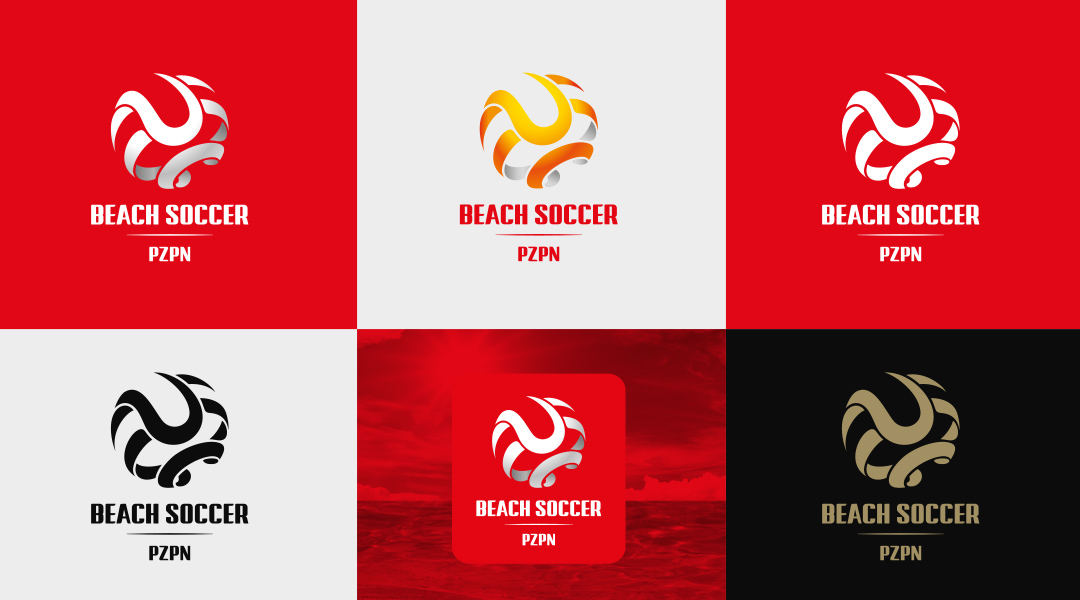 CENTRALNA LIGA JUNIORÓW / CENTRAL YOUTH LEAGUE
For the Central Youth League I developed a logo in which I combined the acronym "CLJ" with a spherical form, resembling a football.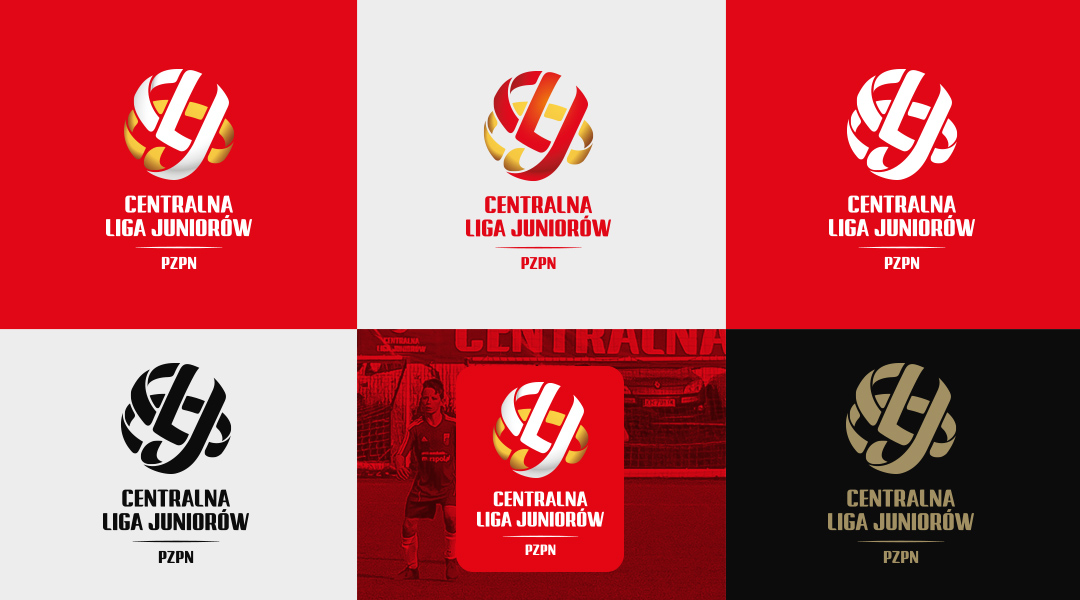 EKSTRALIGA KOBIET / THE WOMEN'S EKSTRAKLIGA
The logo of Polish women's soccer (for the Polish national team, the Cup and the League) contains a player's silhouette kicking a ball.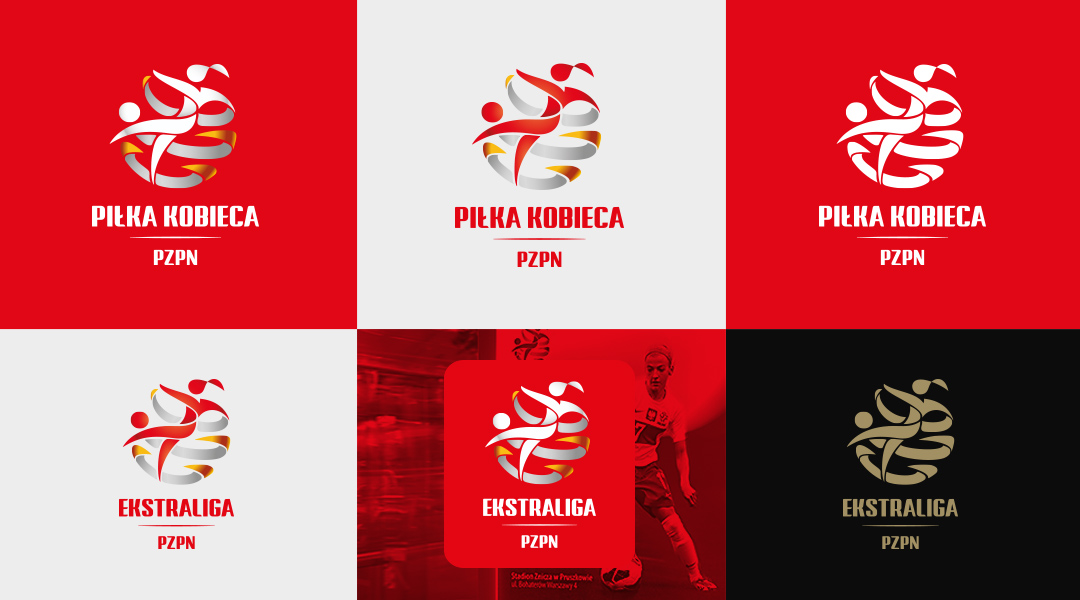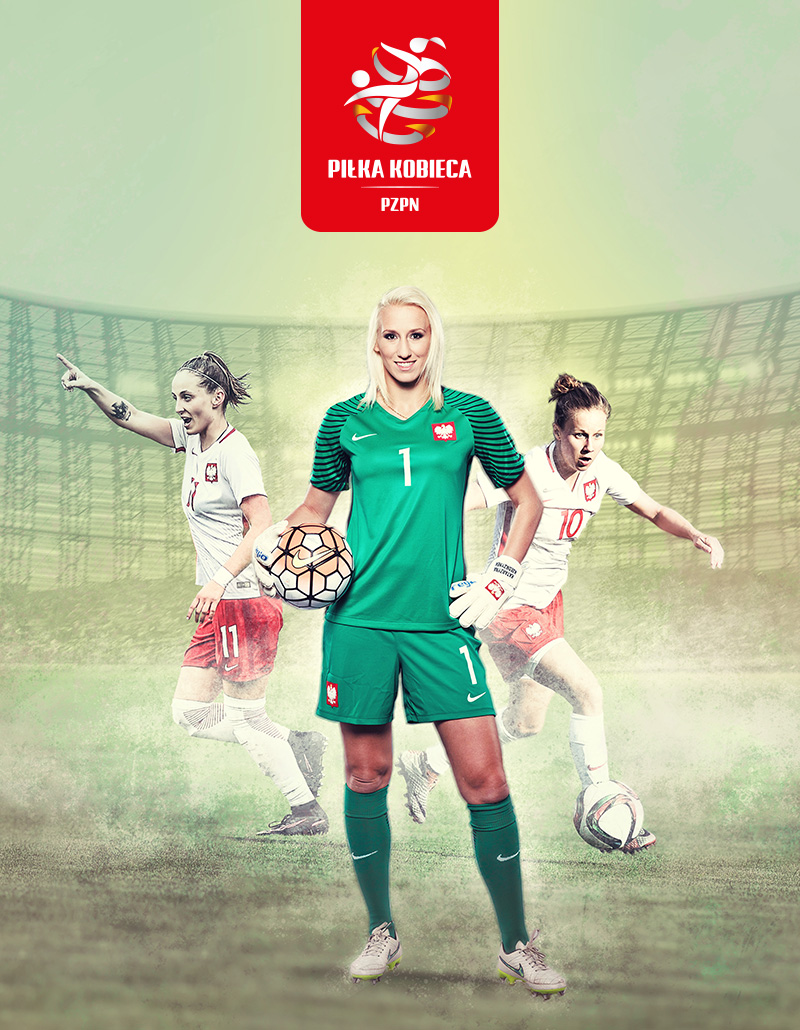 FUTSAL PZPN
For the Futsal national team logo I inscribed the number "5" on a ball, as each team has five players on the pitch.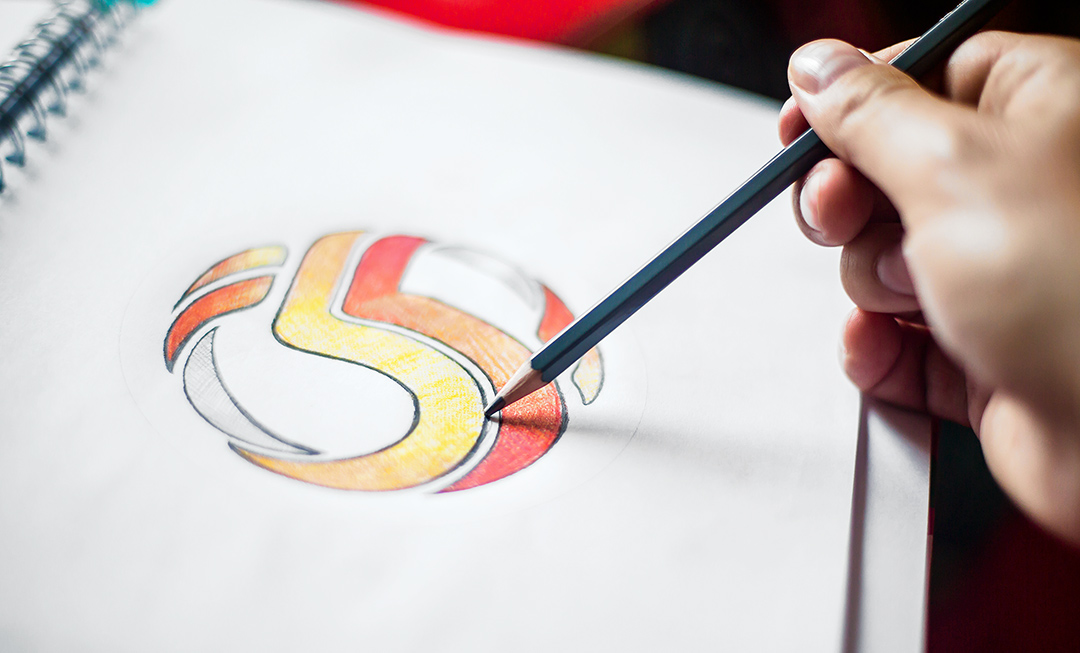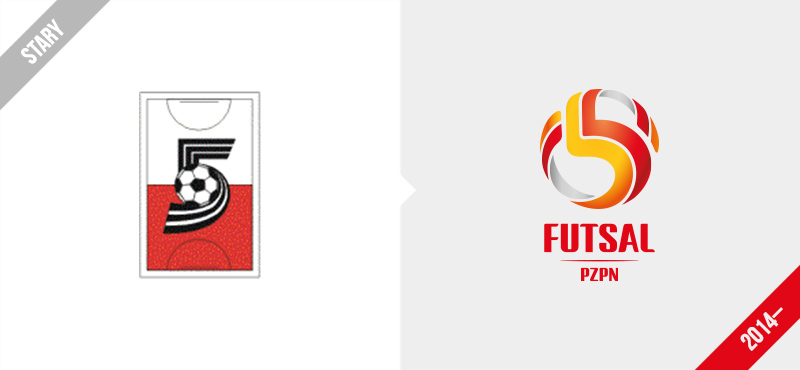 The number was also included in the previous national futsal logo.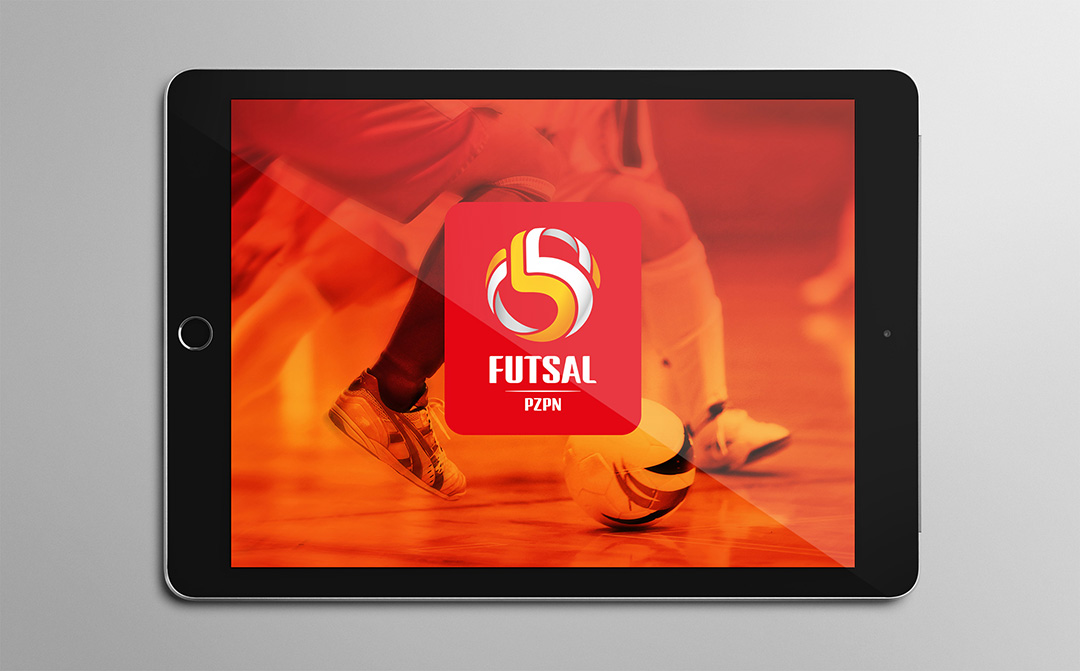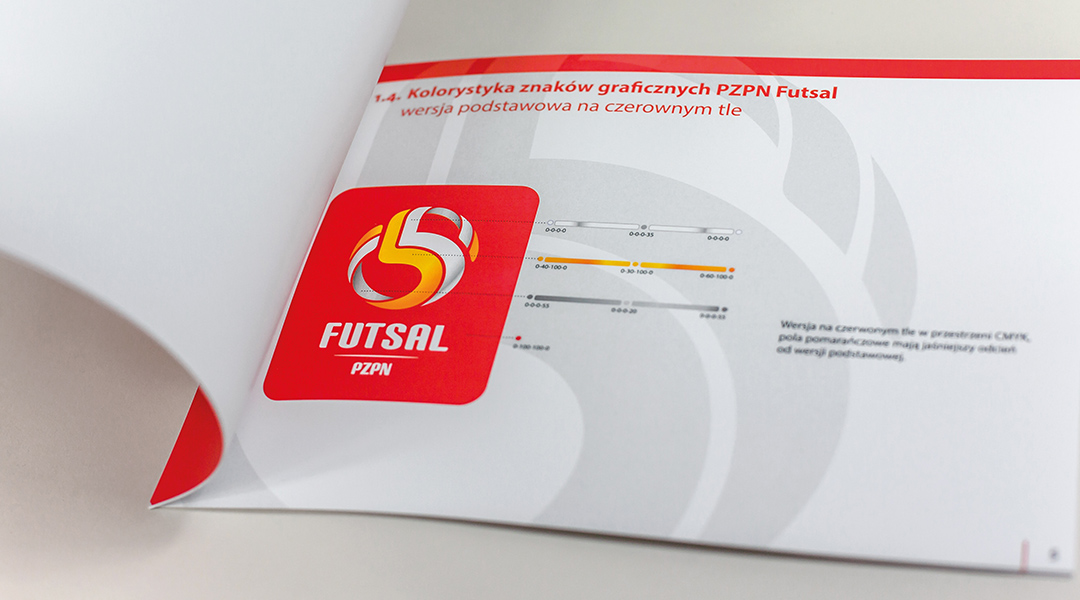 OŚRODEK SZKOLENIA SPORTOWEGO MŁODZIEŻY / YOUTH SPORTS TRAINING CENTRE
As in the case of the CLJ, the OSSM pictogram also contains a stylized monogram.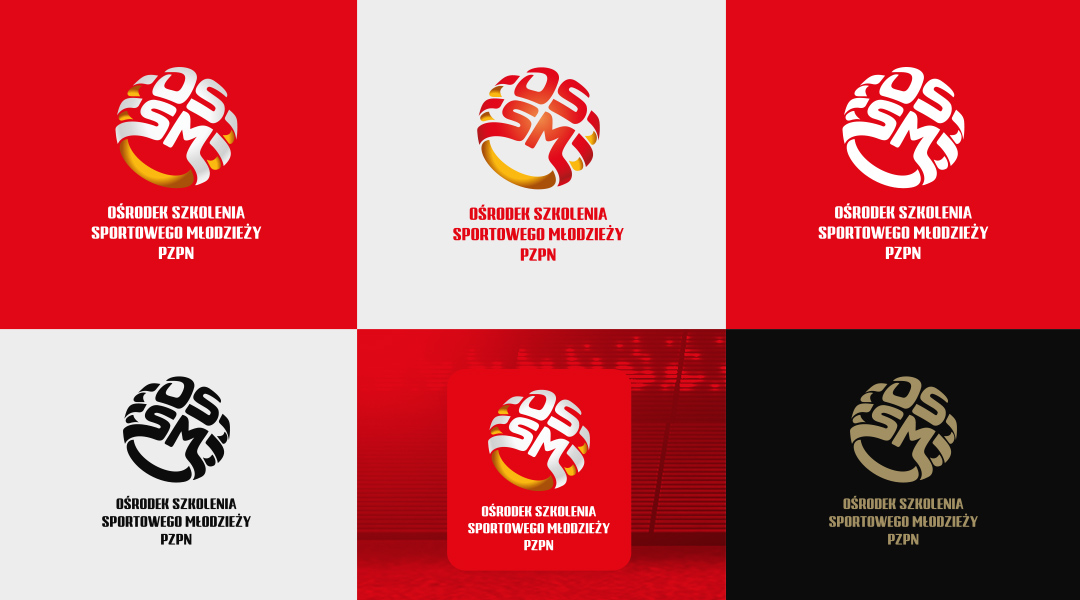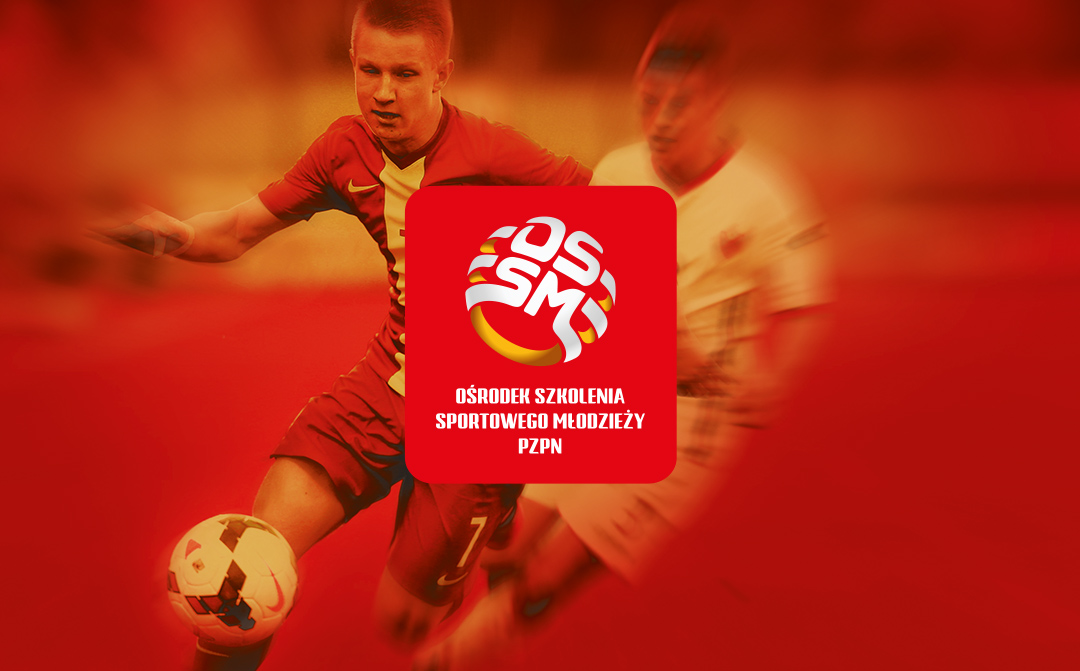 'TYMBARK CUP' TOURNAMENT
Similarly to the Youth Eagles Academy, also the 'Tymbark Cup' tournament contains a pictogram with a pitch, integrated into Polish FA football sashes.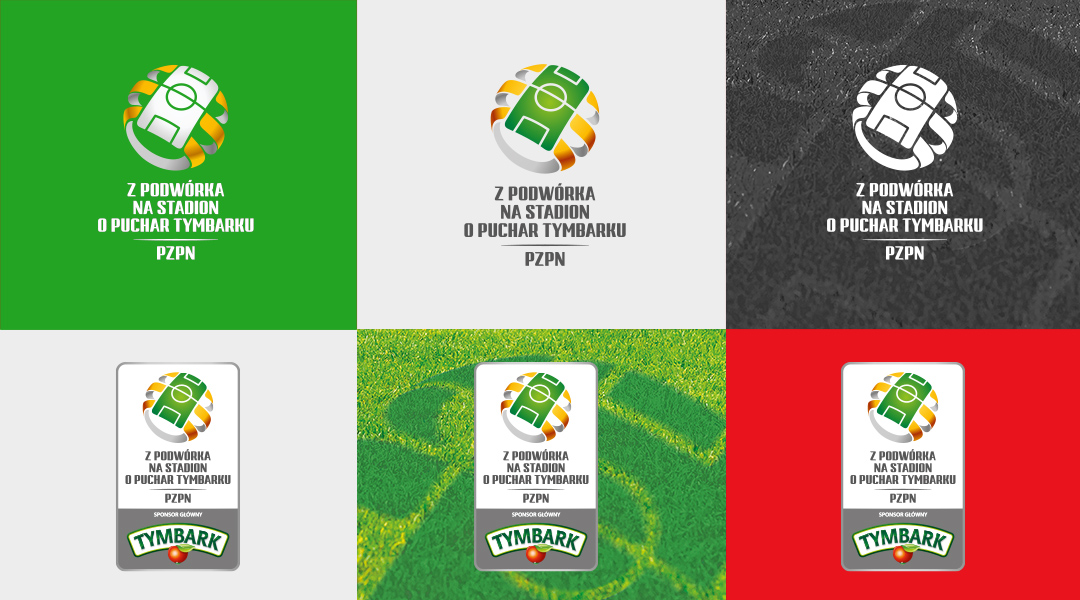 The logo is presented in the colour of the tournament sponsor, the Polish food company, Tymbark.