KS KABEL KRAKÓW
After 17 years absence from competitive football, the "Kabel" club returned to Kraków. In the 1990s, the club from the Podgórze district played in the Polish third division, but at the beginning of the 21st century, KS Kabel went out of business.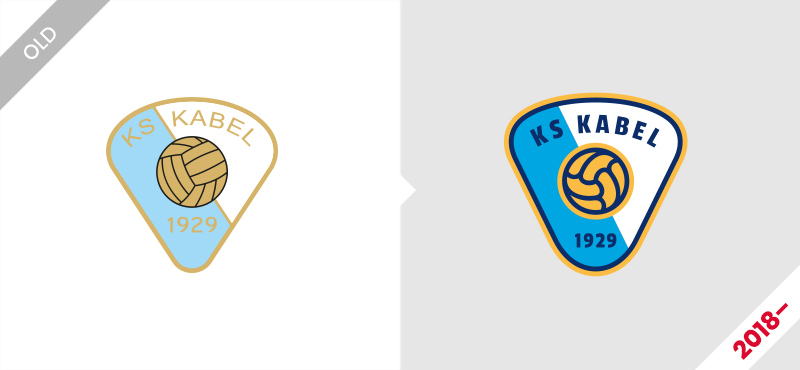 The new club emerged from an existing Kraków six a side team who decided to resurrect a known football brand, and they hired me to design the club's emblem. I prepared 3 proposals which were then voted on by fans on Facebook. The winning project was the one most similar to the previous club emblem from the 1990s, which shows that sentimentality is important for fans of the club. Before you ask, the drawing of the ball in the emblem refers to a pre-war football, not a volleyball – and is similar to the football in FC Barcelona's coat of arms.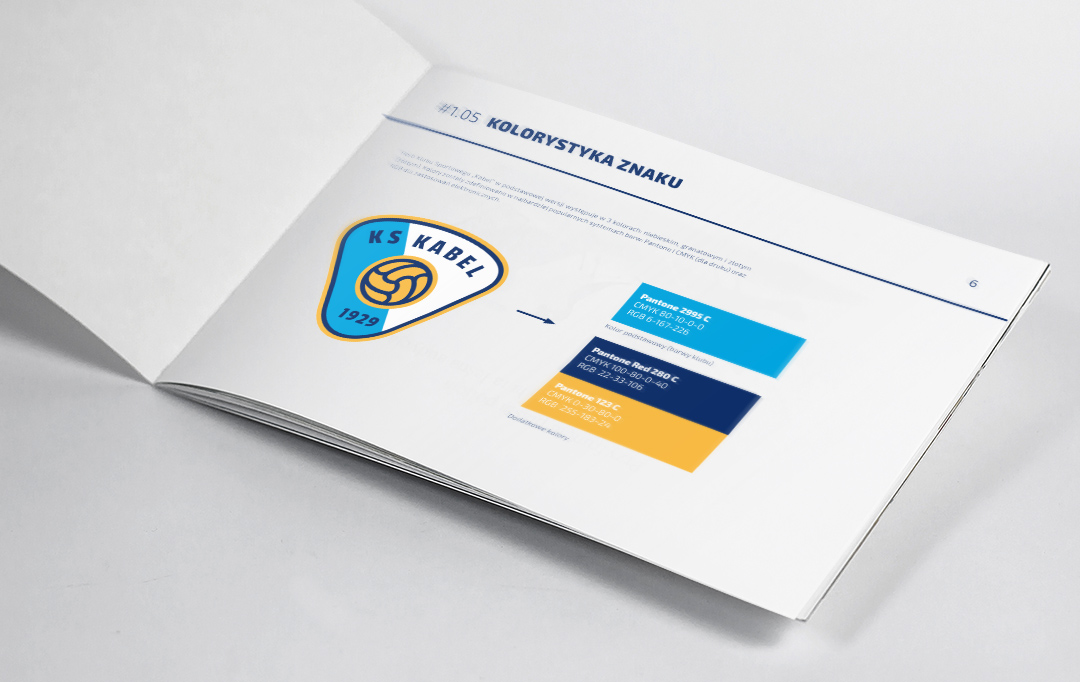 Club officials also ordered a brand-manual containing rules for the use of the coat of arms, colour variants, colour definitions and typography.
A few months after completing the finished project, I visited the club's stadium, picturesquely situated on Podgórze's Krzemionki Hill.
In their first season in the Polish 8th tier, Kabel finished second in the table and were promoted to the 7th tier.