FABLOK CHRZANÓW
Fablok were a small club from the town of Chrzanów, who became famous in Polish sport just before World War II, when they were close to achieving promotion to the Polish Ekstraklasa. After the war, they never matched their pre-war achievements, despite counting on the support of a rich sponsor – Fabryka Lokomotyw (English – "Locomotive Factory") "Fablok" during the era of Polish Communism. In recent years, the club has struggled with financial problems and folded a number of times.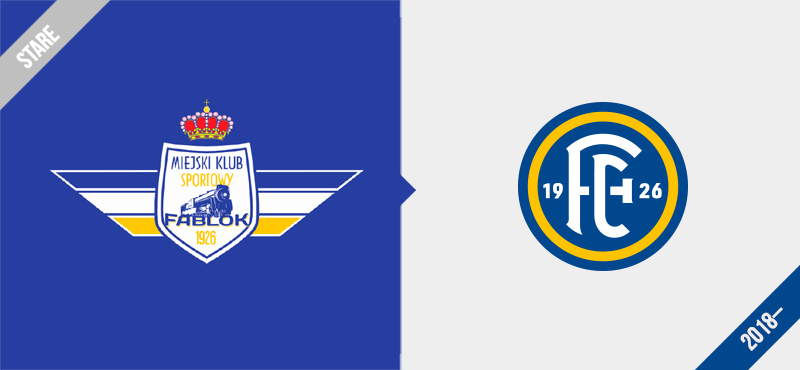 In 2018, activists from Chrzanów decided to resurrect the forgotten "Fablok" brand, and commissioned me to design a new logo and basic visual identification materials.
THE BIRTH OF THE BADGE
The inspiration to create the new badge was the emblem visible on Fablok's kits in the inter-war period.
Therefore, the new emblem contains the "FCh" monogram, integrated in a similar way to the pre-war symbol of the Locomotive Factory.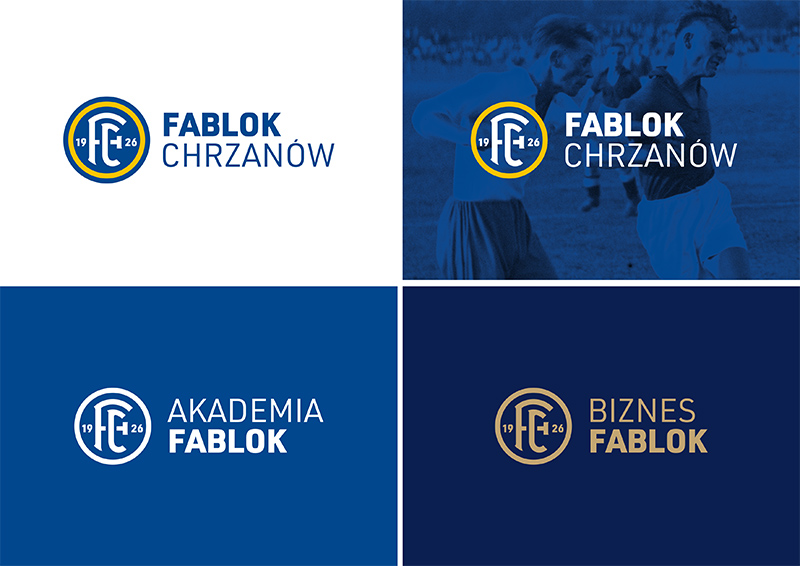 In addition to the monogram, I also designed a family of characters for the club Academy and its Business Club. Fablok also received a match-kit design, which was implemented by a clothing company from Rzeszów.